CLICK HERE TO GRAB MY BRAND NEW MEAL PLAN & PREP GUIDE!
As a result of our work, my clients:
Sustainable weight loss without starving or deprivation

Dramatic increases in energy lasting throughout the day (less reliance on caffeine and sugar to get through the day)

Decreased inflammation and improved immune function

Report sleeping like a baby and waking up feeling feel well-rested and refreshed

Have a sense of pride in making good food choices

Experience fewer sugar cravings

Lower blood pressure, fasting blood sugar and cholesterol level

Decrease or eliminate medications
Are motivated to exercise regularly

Feel better about themselves

Cut through the confusion about what to eat and why

Take control and have comfort about what goes into their body

Are committed to building lifelong healthy habits for themselves and their families

Putting on clothes they have not worn in years

Make themselves a priority and maintain self-care over the long-run

Encounter fewer hormonal imbalances an improvement in mood
If you'd like to wake up each morning with this being true for you, I can help.
Let's Work Together
I provide customized nutrition and lifestyle plans that meet your specific needs!
Private Coaching
Whether you have tried to lose weight on your own, alarmed by abnormal labs, newly diagnosed, or need management of an existing medical condition(s), my 1:1 personalized programs will transform your entire spirit, soul and body.
Group Programs
I offer programs that will not only put you on the right health path, but also jump start your weight loss, boost energy levels and begin building healthy habits for life.
Latest Posts
Read my blog for more tips to promote healthy weight loss and better your total body wellness.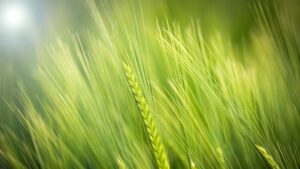 |
It's no secret that most Americans aren't eating enough whole grains.  The average American eats less than one ...
Sign Up for My Newsletter
Read my newsletter for more tips and strategies to help you stay on top of your personal weight loss, health, and life goals as well as health and nutrition-related trends in this crazy world of social media.
By submitting this form, I understand I will be added to It's All About Choices newsletter list and I agree to the Privacy Policy.