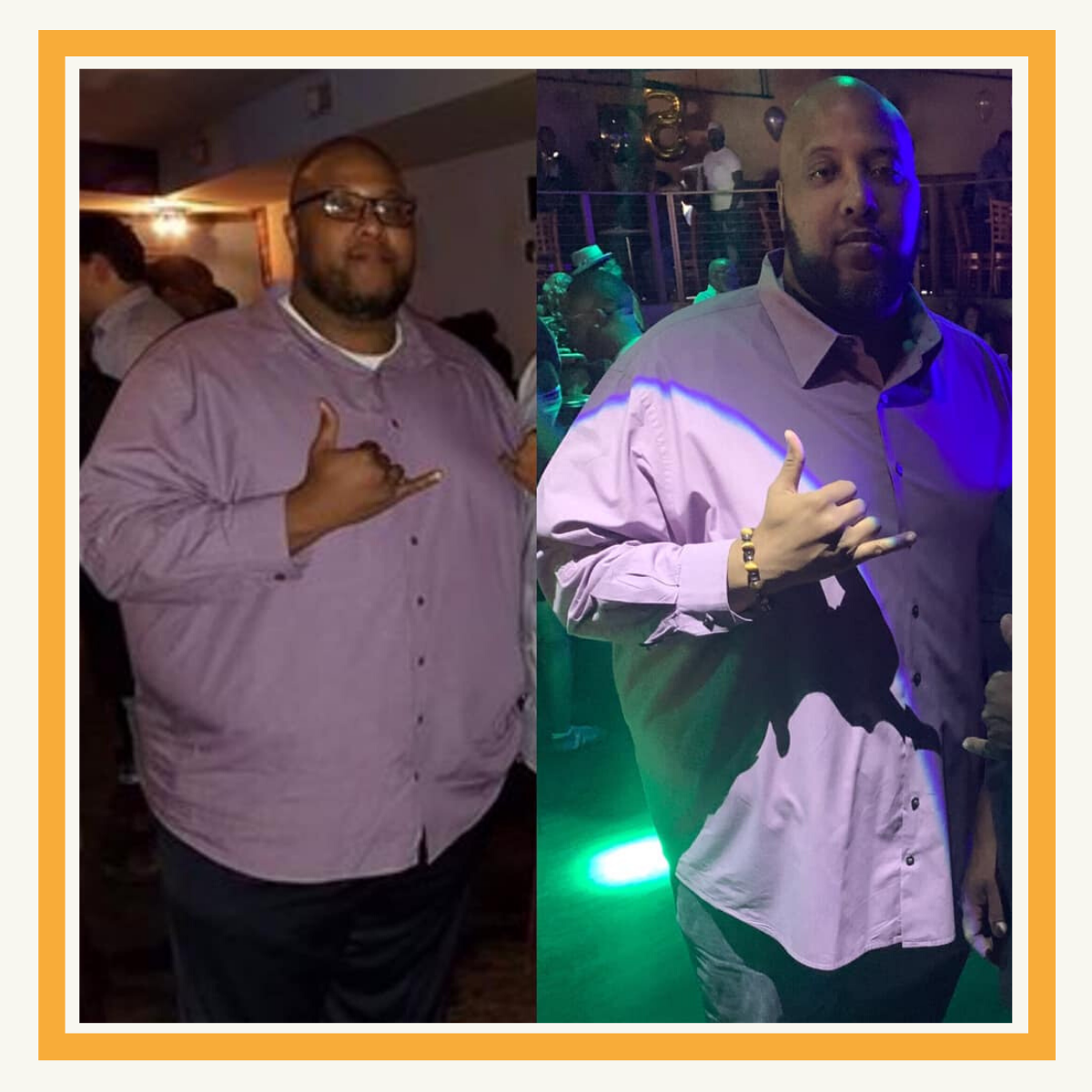 31 May

The Journey From Pre-Diabetes, Uncontrolled Blood Pressure and Sleep Apnea
Note: Unedited  Facebook Testimonial from the heart...
I never really talk about my journey for real, because I don't like to bring attention to it. But I really care about Sandra Registered Dietitian and Minister Terrance Saunders and I want you all to know they can help make a difference for you with their services.
Marv B on the left was pre diabetic, uncontrolled blood pressure, with sleep apnea so bad no one could stand to sleep in the same room with him. This pic was taken in January 2017.
Marv B on the right, is no longer pre diabetic (a1c normal), has store bought blood pressure, and sleeps like a champ. This pic was taken 2 weeks ago (May 15, 2019).
When I couldn't work out because of health issues Sandra fixed my diet and I still lost weight. She checked me on my Blood sugar several times. ???
When I needed to modify how I work out, Terrance customized a plan for me and held me accountable.
I'm still a long way from my goal but I'm doing it the right way. If they can help me, they can definitely help you.
Contact me to learn more about "Fuel n Train to the MAXX"