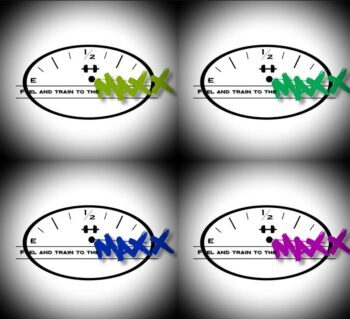 27 Jun

30 Day Weight Loss/Transformation Week #4… (BCAAs) – Part II
5 Proven Benefits of BCAAs (Branched-Chain Amino Acids)
There are 20 different amino acids that make up the thousands of different proteins in the human body.
Of the nine essential amino acids, three are the branched-chain amino acids (BCAAs): leucine, isoleucine and valine.
BCAAs are found in protein-rich foods such as eggs, meat and dairy products. They are also a popular dietary supplement sold primarily in powder form.
 Side Effects
Here are the final 3 proven benefits of BCAAs.  Click for the first two benefits  and food sources high in BCAAs.
3. Reduce Exercise Fatigue
Everyone experiences fatigue and exhaustion from exercise at some point. How quickly you tire depends on several factors, including exercise intensity and duration, environmental conditions and your nutrition and fitness level.
Your muscles use BCAAs during exercise, causing levels in your blood to decrease. When blood levels of BCAAs decline, levels of the essential amino acid tryptophan in your brain increase.
In your brain, tryptophan is converted to serotonin, a brain chemical that is thought to contribute to the development of fatigue during exercise.
In two studies, participants who supplemented with BCAAs improved their mental focus during exercise, which is thought to result from the fatigue-reducing effect of BCAAs.
However, this decrease in fatigue is unlikely to translate to improvements in exercise performance.
Conclusion
BCAAs may be useful in decreasing exercise-induced fatigue, but they are unlikely to improve exercise performance.
4. Prevent Muscle Wasting
BCAAs can help prevent muscle wasting or breakdown.
Muscle wasting is a sign of malnutrition and occurs with chronic infections, cancer, periods of fasting and as a natural part of the aging process.
Muscle proteins are constantly broken down and rebuilt (synthesized). The balance between muscle protein breakdown and synthesis determines the amount of protein in muscle.
Muscle wasting or breakdown occurs when protein breakdown exceeds muscle protein synthesis.
In humans, BCAAs account for 35% of the essential amino acids found in muscle proteins. They account for 40% of the total amino acids required by your body.
Therefore, it's important that the BCAAs and other essential amino acids are replaced during times of muscle wasting to halt it or to slow its progression.
Conclusion
Taking BCAA supplements can prevent the breakdown of protein in certain populations with muscle wasting.
5. Benefit People With Liver Disease
BCAAs may improve health in people with cirrhosis, a chronic disease in which the liver does not function properly.
Liver cirrhosis is also a major risk factor for the development of hepatocellular carcinoma, the most common form of liver cancer, for which BCAA supplements may also be useful.
Several studies have shown that taking BCAA supplements may offer protection against liver cancer in people with liver cirrhosis.
Conclusion
BCAA supplements may improve the health outcomes of people with liver disease, while also possibly protecting against liver cancer.
Essential Keys to getting your Macros!
Inbox me or email me at SandraYourRDN@ActionChoices.com to tweak your current eating pattern! The goal is to ensure your getting high quality gas in your tank.  Macros – the right mix of energy boosting carbs, quality protein and heart healthy fats!
***mention ConVersatePromo***