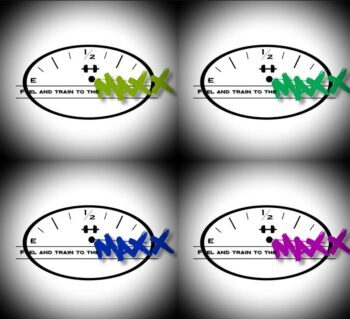 25 Jun

30 Day Weight Loss/Transformation Week #4… (BCAAs)
5 Proven Benefits of BCAAs (Branched-Chain Amino Acids)
There are 20 different amino acids that make up the thousands of different proteins in the human body.
Of the nine essential amino acids, three are the branched-chain amino acids (BCAAs): leucine, isoleucine and valine.
BCAAs are found in protein-rich foods such as eggs, meat and dairy products. They are also a popular dietary supplement sold primarily in powder form.
 Side Effects
Here are 2 of the 5 proven benefits of BCAAs.
1. Increase Muscle Growth
The BCAA leucine activates a certain pathway in the body that stimulates muscle protein synthesis, which is the process of making muscle
In one study, people who consumed a drink with 5.6 grams of BCAAs after their resistance workout had a 22% greater increase in muscle protein synthesis compared to those who consumed a placebo drink.
That being said, this increase in muscle protein synthesis is approximately 50% less than what was observed in other studies where people consumed a whey protein shake containing a similar amount of BCAAs.
Whey protein contains all the essential amino acids needed to build muscle.
Conclusion
BCAAs play an important role in building muscle. However, your muscles require all the essential amino acids for the best results.
2. Decrease Muscle Soreness
Some research suggests BCAAs can help decrease muscle soreness after a workout.
It's not uncommon to feel sore a day or two after a workout, especially if your exercise routine is new.
This soreness is called delayed onset muscle soreness (DOMS), which develops 12 to 24 hours after exercise and can last up to 72 hours.
Several studies show that BCAAs decrease protein breakdown during exercise and decrease levels of creatine kinase, which is an indicator of muscle damage.
In one study, people who supplemented with BCAAs before a squat exercise experienced reduced DOMS and muscle fatigue compared to the placebo group.
Therefore, supplementing with BCAAs, especially before exercise, may speed up recovery time
Conclusion
Supplementing with BCAAs may decrease muscle soreness by reducing damage in exercised muscles.
Coming up Next
Next, are foods high in BCAAs!
Essential Keys to getting your Macros!
Inbox me or email me at SandraYourRDN@ActionChoices.com to tweak your current eating pattern! The goal is to ensure your getting high quality gas in your tank.  Macros – the right mix of energy boosting carbs, quality protein and heart healthy fats!
***mention ConVersatePromo***