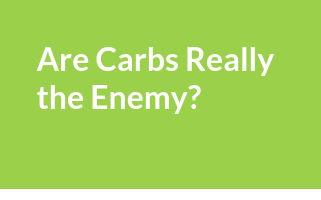 04 Aug

Do Carbs Cause Diabetes?
Does Eating Too Much Sweets and Junk Food Cause Diabetes?
This is the real question. The short answer is NO.
Both type 1 and type 2 diabetes are complex disorders, with causes that are not entirely understood. What we do know is that a combination of genes and environment likely play a role.
Unfortunately, we cannot choose our grandparents! Smile.
Many other people into their communities eat the same foods and don't have Diabetes. Sometimes, its simply out of our control.
That being said, food choices DO matter. The earlier in life we get a handle on food choices the better! Our food choices very much impact our health. Food choices are responsibilities we all have to ourselves.
Summary
Diabetes, Pre-Diabetes or not, carbs are truly your best friend!
If this information opens more questions for you and your specific situation, let's chat more about getting the best mix of carbs, protein and fats to help you:
Lose weight
Increase energy levels
manage Diabetes or prevent Diabetes
Lower Cholesterol and Blood Pressure
Overall, step into your highest level of health
Schedule some time to chat with me 1:1 – Click Here