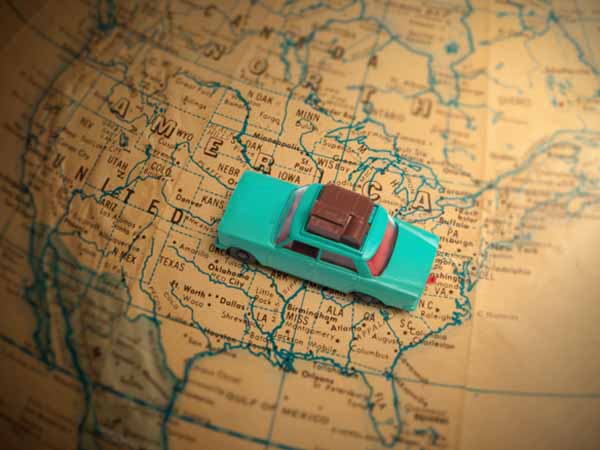 05 Mar

Quick Guide to Eating Right While Traveling in the U.S.
At Your Destination, Seek Out Healthy Bites
On the road again? Traveling can be exciting, educational, exhausting and energizing! And, the food you enjoy while traveling can be delicious and memorable. However, culinary excursions while traveling can be a hazard to your health if food is not handled properly.
This month I will share so tips to help you eat right while traveling in the U.S. Topics include: packing foods with care, food safety, eating right while traveling, seeking out healthy bites!
Don't take a vacation from food safety rules. Fish, shellfish, meat and eggs are still unsafe to eat when raw, even at a fancy hotel.
At a hotel, ask for a room with a mini-fridge. Then visit the local market for grocery staples. That way you can eat breakfast in your room and keep healthful snacks on hand including hummus and yogurt.
Make instant oatmeal for breakfast. If you have a coffee maker, you can make instant oatmeal. Stir in dried fruit, nuts and milk for a satisfying start to the day.
Be cautious about continental breakfasts. Enjoy this complimentary meal option by choosing whole-grain cereal with fat-free or low-fat milk, fruit or yogurt.
Pass on street vendor foods. Though the aromas may be tempting, consider skipping food from unknown street vendors. The safest strategy is to stick to tried-and-true dining establishments.
Beware of buffets.  Buffets are a license to overeat! Before you grab a plate, walk around the buffet and decide your BEST choices. Steer clear of any food that's served at room temperature — that's within the temperature "danger zone" where bacteria can thrive. Aim to make half your plate fruits and vegetables, one-quarter lean protein and one-quarter whole grains.