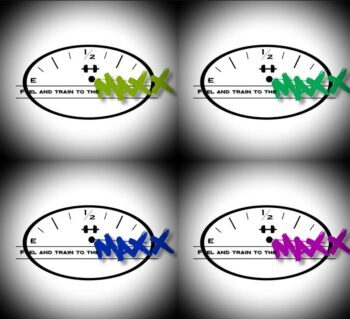 09 Jun

30 Day Weight Loss/Transformation Week #2… (Meal Planning & Prepping)
Meal Planning / Meal Prepping
Accurate food tracking is essential to successful weight loss and keeping it off. Another piece to the weight loss/lifestyle equation is meal planning & prepping.
This is one area I see clients fall short or get on board late in the game once they realize weight loss goals are being effected.
Meal planning & prepping sets you up for success and reduces the urge to eat out, go to the drive-thru or make other less healthy choices out of sheer hunger!
As with anything new, it takes time to master it. Trust, it becomes second nature the more you do it.  Take it one meal at a time and build up. Otherwise, you will feel overwhelmed. Planning and prepping becomes easier with practice.
Long term adherence (losing weight and keeping it off) occurs when you can "grab and go" as much as possible. If you find yourself doing the same thing day after day – AUTOMATE it! I am all about systems and making things a science (repeatable process) rather than art (just wingin' it).
Here are a few Meal Planning Tips I share with Clients:
Plan your meals and snacks on paper initially.  Without a plan, the task of prepping become more difficult than necessary
Keep your kitchen stocked with your staple foods. Such as, canned beans, crackers, dried fruit, nuts, dry cereal, rice, pasta, frozen vegetables, peanut butter, hummus, popcorn, pretzel, etc. When food is not available at home, this is a recipe for eating out
Many foods freeze well. For example, cooked meat, cheese, deli meat, frozen vegetables, bread. Store in portions, so its easier to prepare when you need to whip up a last minute meal
Here are a few Meal Prepping Tips I share with Clients:
Prep your meals and snacks for a few days at minimum and up to a week, if possible. The goal is to eliminate/avoid doing the same tasks daily as much as possible
Invest in snack bags, storage bags, and Tupperware. The goal is to "

grab and go

" as much as possible during the week!
Any task you find yourself prepping daily, find a way to prep in bulk. The goal is to minimize the daily prepping tasks to only those items taste better prepared the day same day
Meal planning & prepping is most successful when integrated into your personal routine and lifestyle.  You may wonder "How can I add yet another task to my list?"  It's easier than you think!
**For help on making meal planning and prepping easier based on your lifestyle and eating pattern, please inbox me directly and mention ConVersatePromo***