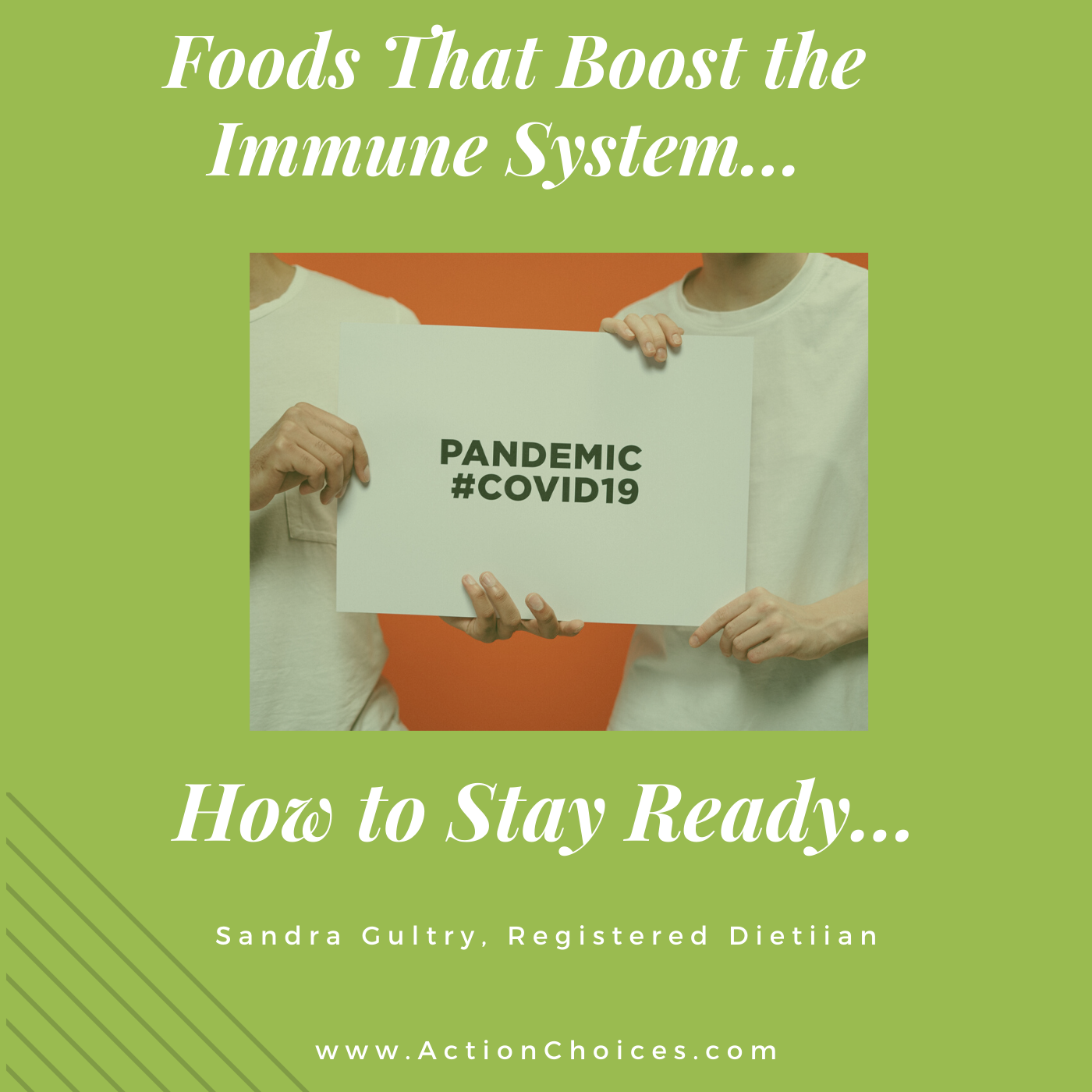 19 Mar

Foods That Boost Your Immune System (Part 3 of 3)

With everything going with the corona virus – Now, more than ever, it's incredibly important to choose your foods wisely to ramp up your immune function.

But there's so much confusion about which foods to pick…. Keep reading, we're going to solve that!

I'm going to share some of the best foods that are shown to boost your immunity!  – Ultimately "How to stay Ready"

One mantra I follow is "You don't always want to GET Ready, you want to STAY ready"

Meaning: We can never predict when outbreak of any sort will occur. If our immune system compromised (not strong) BEFORE the outbreak, it makes us more vulnerable and susceptible and our body less able to fight!

In such a time as this, immune system health is important! This is the perfect time to start thinking about and how to build up your 'nutritional fitness' or 'nutritional status' so that you are always armed and prepared physically to fight and much as possible any virus or illness.

I will make this note, the best means of avoiding COVID-19 is good hygiene practices. But also, having a strong immune system will help your body "fight the fight" until medical attention is provided!

I am going to share 13 foods to add to your eating pattern on a regular basis. If you are currently eating them, Kudos to you and continue!
#11 Kiwi
Like papayas, kiwis are naturally full of a ton of essential nutrients that boosts white blood cells to fight infection.
In general, kiwi contains many other nutrients that keep the rest of your body functioning properly.
#12 Poultry (including turkey)
When you're sick, chicken soup is more than just a feel-good food with a placebo effect. It helps improve symptoms of a cold and also helps protect you from getting sick in the first place.
#13 Sunflower seeds
Sunflower seeds are full of nutrients. They're also incredibly high in vitamin E, a powerful antioxidant. Vitamin E is important in regulating and maintaining immune system function.
Click here for the First 5 Foods That Boost Your Immune System…
Click here for the previous 5 Foods That Boost Your Immune System…
Summary
Eating right is a great start and variety is the key to proper nutrition. Eating just one of these foods won't be enough to help fight off the colds, infections, or a virus even if you eat it constantly. Pay attention to serving sizes (this will differ for each person) so that you don't get too much of a single vitamin/mineral and too little of others.
Important Announcement
Due to the impact of the coronavirus, the start date of my new group nutrition program"Jump Start Your Weight – and Learn How to Keep it Off for Good" has been proposed until we are past this state of emergency. Registration remains open and the early bird special remains in effect until a new date is set.  CLICK to learn more and register!
Listen to Replay