01 Oct

5 Easy Ways to Cut Back on Salt (Part 2 of 5)

Welcome to "Food is Medicine" by Its All About Choices.  The theme for October is "Sodium" – Is Sodium Making you Fat?

Many people intake 3 times the amount of sodium needed by the body daily. It's not just about using the salt shaker when cooking. It's not just about the food tasting salty.

Studies have shown that cutting back on salt can lower blood pressure in people with and without high blood pressure, according to a statement from the American Heart Association.

The recommended daily allowance for sodium is 2,300 mg for healthy individuals. This number is lower for those with heart disease and/or history of high blood pressure.
Tip #2 

Cut Back on Condiments
Always dress your sandwiches and burgers yourself. This way, you can not only control the amounts of condiments used, you can choose those that are lower in calories, fat, and sodium, such as: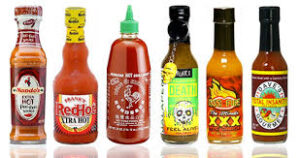 Balsamic vinegar
Mustard
Pickle relish
Horseradish
Low-sodium light mayonnaise
Lemon juice (from 1/2 lemon)
Feel free to load on all the lettuce, tomato, and onion your heart desires. Each adds 5 calories or less per serving, and is mostly sodium-free.