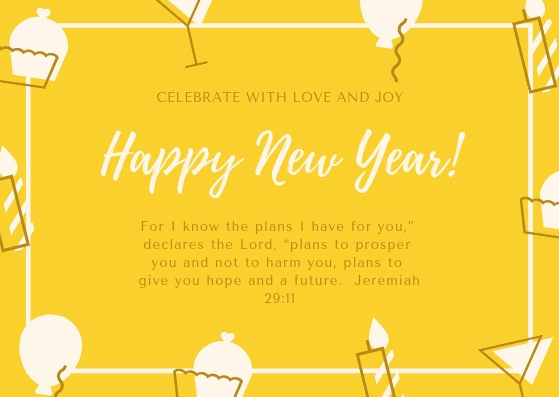 31 Dec

Happy New Welcome – 2019 Here we Come!

The new year has arrived! Along with it we all have new goals, high aspirations and fresh hopes for the coming 52 weeks.

This past year has been an exciting one for us, while at the same time being trying and difficult at times.

While we can't know what is coming in the new year, we can find hope in God's word, and maintain a positive outlook that things will be better than ever in this coming year.