01 Oct

5 Easy Ways to Cut Back on Salt (Part 1 of 5)

Welcome to "Food is Medicine" by Its All About Choices.  The theme for October is "Sodium" – Is Sodium Making you Fat?

Many people intake 3 times the amount of sodium needed by the body daily. It's not just about using the salt shaker when cooking. It's not just about the food tasting salty.

Studies have shown that cutting back on salt can lower blood pressure in people with and without high blood pressure, according to a statement from the American Heart Association.

The recommended daily allowance for sodium is 2,300 mg for healthy individuals. This number is lower for those with heart disease and/or history of high blood pressure.
Tip #1 

Pass Up Processed Foods
The Food Standards Agency of the United Kingdom estimates that 75% of salt intake comes from processed food. Some food companies are developing products with less sodium, so keep an eye out for sodium listed on food labels. Only small amounts of sodium occur naturally in foods, eating mostly natural, whole foods will help keep levels of sodium down.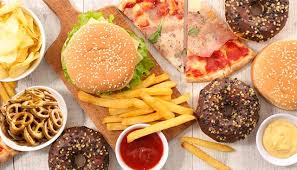 Limit/Avoid: Frozen meals, flavored rices, prepared meals. Don't get caught up in the fact that its protein and vegetables. Read the label for sodium content!