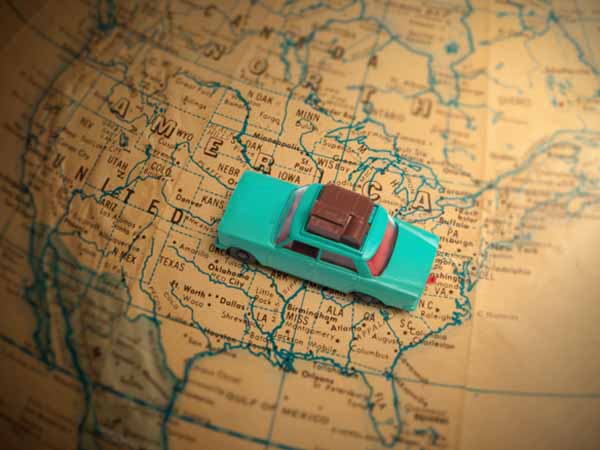 05 Mar

Quick Guide to Eating Right While Traveling in the U.S.
Before You Go, Pack Foods with Care
On the road again? Traveling can be exciting, educational, exhausting and energizing! And, the food you enjoy while traveling can be delicious and memorable. However, culinary excursions while traveling can be a hazard to your health if food is not handled properly.
This month I will share so tips to help you eat right while traveling in the U.S. Topics include: packing foods with care, food safety, eating right while traveling, seeking out healthy bites!
Clean your produce. Rinse all fresh produce under running tap water before packing it in a cooler, including produce with peel-away skins or rinds.
Keep cold food cold. Place cold food in coolers with frozen gel packs or ice. Stashing it at 40°F or below prevents bacterial growth. Consider packing beverages in one cooler and perishable foods in another since you are likely to grab beverages most often.
Keep hot food hot. That means your best bet when packing is to take a pass on hot food unless you have a portable heating unit that can be used safely.
Pack healthy non-perishable snacks. No matter how you travel, you can keep eating healthfully with these simple options:

Nuts (pre-portioned into snack-size bags).

Nut butters (travel packs are great for planes).

Whole-grain pretzels, crackers and bread sticks.

Snack bars. Look for bars made with whole grains, nuts and fruit with few added sugars.

Carry hand sanitizer and disinfectant wipes. These come in handy washing your hands or other surfaces.