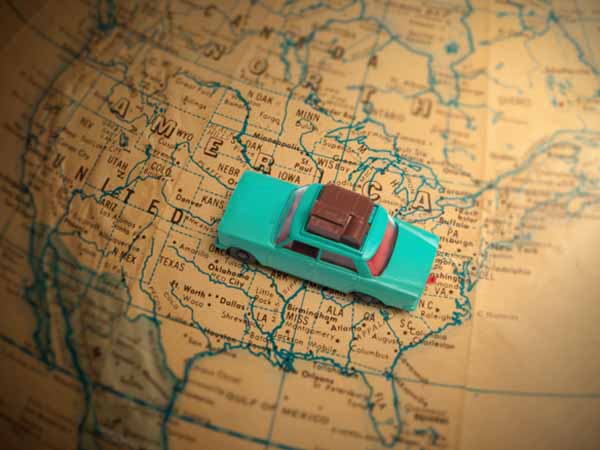 05 Mar

Quick Guide to Eating Right While Traveling in the U.S.
Once You're Off, Keep Food Safety in Mind
On the road again? Traveling can be exciting, educational, exhausting and energizing! And, the food you enjoy while traveling can be delicious and memorable. However, culinary excursions while traveling can be a hazard to your health if food is not handled properly.
This month I will share so tips to help you eat right while traveling in the U.S. Topics include: packing foods with care, food safety, eating right while traveling, seeking out healthy bites!
Clean your hands before you eat. Even if you don't need to use the restroom, you'll still want to wash away germs you picked up in the airport or train station. Wash with soap and water or hand sanitizer.
Be safe with water. Water is regulated and tested throughout the U.S., but, when in doubt, don't drink the tap or well water. This also goes for anything made with water, such as ice or fountain drinks. Stick with sealed, bottled beverages if you have any concerns about the local water supply.
Remember the two-hour rule. If you buy cold or hot food at the airport or train station, eat it within two hours of purchasing. After that, bacteria multiply. (In hot weather, the safe time limit is one hour.) Set a timer on your watch or phone to remind you.
Think before eating. On the plane, clean off your tray table with disinfectant wipes. Never set food directly on the tray table. If hot food is served on the plane or train, make sure it is, indeed, hot.