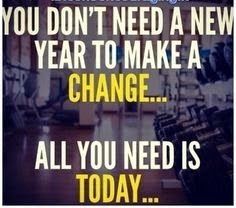 07 Oct

How to Avoid the Holiday Weight Gain!
Holiday Mistake #2
Going to event or holiday feast – "Hangry!"
Don't "save" up calories by skipping meals or cutting 'carbs' leading up to feast. This is a 100% full proof recipe for over-eating and allowing the food/alcohol to totally control you!
Depending on the timing of the holiday festivities, eating adequately prior sets you up for success, keeps cravings at bay, and avoids the "what the hell" syndrome of over eating. Leading to holiday weight gain.
Did you know…
you can enjoy the holiday food, fun, family, fellowship AND still lose the weight that you have been working so hard on your own to lose all year.
How is this possible?
I've seen many clients enjoy the holiday season more having more energy, lose weight, and have peace of mind knowing they will not need to 'diet' in January to lose the extra weight gained – and you can too!
The key to not gaining weight over the holiday season is to stop trying to do it alone!
I am offering at no charge to you a 45-minute "Nutrition & Weight Loss Jump Start Session". Where I am completely focused on determining the best nutrition and lifestyle plan for.  The goal is to finally kick your body into weight loss gear! Ultimately, giving you newfound energy you never thought was possible again.
What to do Instead…
[CLICK HERE] to fill out the application and it submit. Over the next week, I will choose 10 applicants to receive a complimentary "Nutrition & Weight Loss Jump Start Session" from me.
In your private, 1:1 session, we will:
  Define a crystal clear vision of your specific nutrition/weight loss path
  Uncover the hidden challenges and unconscious self-sabotage that's been holding you back from losing weight and keeping it off
  You'll leave the session not only inspired, but also with tangible next steps to finally start seeing results from all your hard work! 
Photo by: pinterest.com